Firstly, I would like to apologise for taking so long to write my next blog post. I think it's really important to make time for hobbies and for things you enjoy doing but sometimes life gets in the way and before you know it, it's been a few weeks. I also have to admit that I was not really looking forward to writing my next post as part of my 52 week challenge and I was putting it off.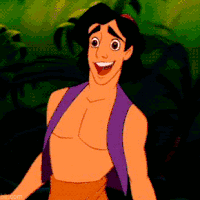 This week's challenge was to take a 'high key' portrait picture of someone. Now, I am not a professional photographer, nor do I want to be. For me photography is purely a hobby and a chance for me to get out of the house and explore various things around me and capture them. So the idea of me setting up an area to make the lighting perfect to capture a picture seemed a bit artificial to me and not really something I was looking forward to doing. But not wanting to do something is no excuse to not do it; it's not a challenge if it's easy. So off we go…
This week of the dogwood photography challenge it says to 'expose to the right and create a light, airy high key portrait'. Now, when I looked at this, I had no idea what a 'high key portrait' was, so I went to google. I found this article that seems to explain it well. The first thing I noticed is the equipment you need for it, something I am not willing to buy at the moment, as I prefer going outside to take my pictures or use more natural lighting. I could go outside to take my picture but as it is meant to be of a person, I thought I would at least try inside first. Speaking of person, as much as I have appreciated it that my partner has featured in my blog, I wanted to try and use someone else. Now, we have recently had a new addition in our flat; we have adopted a kitten! He's called Ralph and is only 9 weeks old! I am sure you will all see much more of him in many of my blog posts! As a way to introduce him I thought it would be nice to try and get a high key photo of him, something which is easier said than done…
I had to choose my moment, there aren't many times when he's either running around and playing, eating or sleeping! There was a moment when he sat on the arms of our sofa, with a beige wall behind him. I thought this is probably the best it's gonna get.
I started by using the 'scene specific' setting on my camera, I think it was set on landscape shots but I thought I just needed something! It had an aperture of f2.8, shutter speed of 1/5 and ISO of 800. Not bad but a bit blurry.
He sat for a while so I thought I would give it a go and change the settings. I put my camera on the aperture setting and set it to f11 at first. That just came out in a big blur so I slowly brought it down. This one was at f5, shutter speed at 0.7 and ISO of 200.
I lowered the aperture further to make the picture less blurry, at f2.8. This gave a shutter speed of 0.222 and still at an ISO of 200. I thought this was a bit dark for the challenge so for the next one I changed the ISO.
I used an ISO of 400 for this picture. As you can see it's a bit brighter. Unfortunately, after this picture he got bored and started playing but hopefully it's good enough for a high key portrait!
I hope you enjoyed meeting Ralph, we have loved having him here and I am looking forward to many picture adventures with him! Let me know what you think in the comments and thanks for reading!